Posted by Miss Zoo on 15 May 2018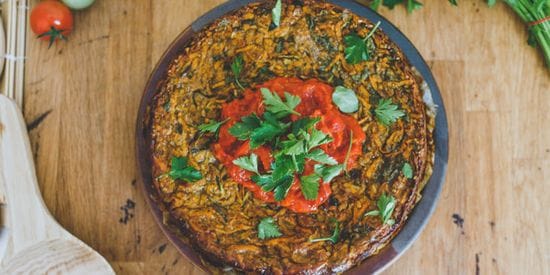 So my boys and I have decided to go on a health kick .. i'm concentrating on "gut health" for myself so cutting out a lot of carbs!! Eeeeek .. I know its hard one but wish me luck! Came across this little beauty as I don't want to pack sandwiches in the boys lunch boxes as much (because of the bread, carb factor) This looks divine .. and cut up in pieces for their lunch box! Winning :) Savoury Sweet Potato Slice By Angie Cowen
I Quit Sugar - Savoury Sweet Potato Slice
68 servings Prep - 20 mins Cooking - 60 mins Total - 1 hour 20 mins

This recipe is the perfect thing to have stashed when hunger strikes. Impress your friends with this Savoury Sweet Potato Slice, and with any leftovers, wrap in individual portions and freeze for a quick snack or breakfast later! Ingredients 500 g sweet potato.
2 zucchinis.
2 cloves garlic, finely grated.
1 cup almond meal.
6 eggs.
1 pinch cayenne pepper.
3 tablespoons tamari.
1/2 cup ...